Baked cheesecakes in Madrid
We are a bakery located in the community of Madrid, specialized in baked cheesecakes. Every day we make them in an artisanal way and paying attention to the selection of the best raw materials that our suppliers offer us.
Our cakes are characterized by having a thin crispy layer of 100% homemade biscuit and the best Galician cheese, they are slightly golden on top, with a firm texture on the outside and creamy on the inside, we make sure that the ingredients are balanced to obtain a delicious final result.
Hospitality & Catering
RESTAURANTS
If you want to increase your value proposition in your business with our delicious cakes, do not hesitate to contact us and we will provide you with the information that best suits the needs of your establishment.
TAKE AWAY
As a workshop specialized in making cheesecakes, we are aware of what it can mean for a restaurant to have to make desserts every day.
That precious time, pastry staff costs and storage.
CATERING
We collaborate closely with you for your client, be it an individual or a company.
We take care of giving you a complete, agile, flexible service with excellent product quality.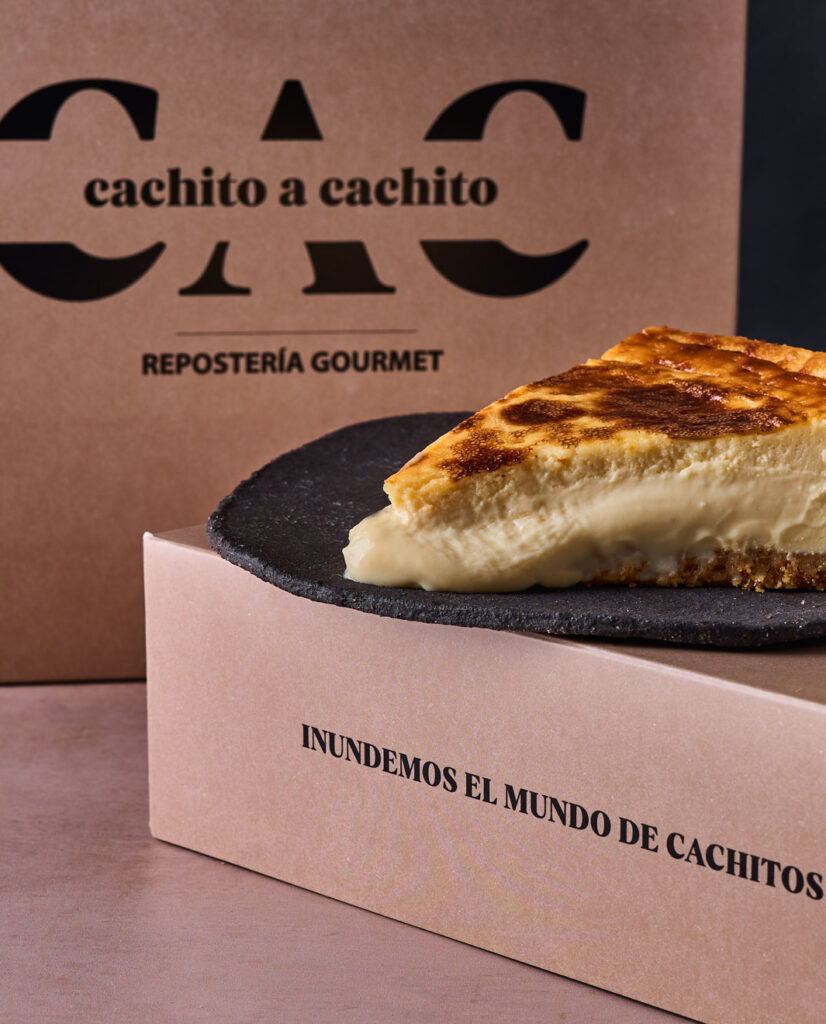 Events
Do you have something to celebrate and want us to take care of dessert?
Our cakes are ideal for any special occasion with your loved ones and create a very sweet moment on that important day, we are here to give you a solution.
If you want to have the best cheesecake and surprise your guests at your wedding, baptism, communion or birthday, do not hesitate to contact us. We will be happy to explain to you the different options and flavors available to you to celebrate your big event.
"Our goal is to spread happiness through our cheesecakes, let's flood the world with little pieces..."